Mclaren F1 testing problems continue
Problems continue for Mclaren into the second week of testing.
Unfortunately, Mclaren F1 fans will be disappointed as the team has had several issues with the car on the first day of F1 testing week 2. Running was stopped three times therefore limiting milage and data the team can use to improve the car for Australia. The first and second problems were to do with the electrical systems on the MCL33. This meant Stoffel Vandoorne missed out on most of the morning session as a result.  The final problem that saw the car be loaded onto a flatbed truck has yet to be confirmed. As of the time of publishing, Vandoorne is only 11th with the second test gearing more towards performance and representative lap times things do not look good.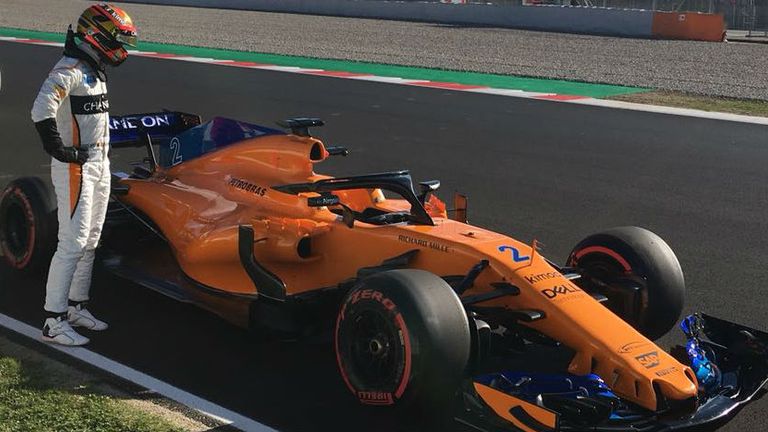 Meanwhile at Toro Rosso
Toro Rosso has yet to have a problem with the Honda power unit they inherited from Mclaren. Ted Kravitz's "It's almost as if we are seeing a cleaning up of Honda's reputation in F1, facilitated by a warm working relationship with Toro Rosso which then directly shines a light on 'how did it go so badly with McLaren?' He makes a valid point about how it may not have all been Hondas fault last season as the reliability issues have continued with the Renault power unit in 2018. With Renault stating they have focused on reliability this year with the new 3 engines and gearboxes per season coming into effect for the 2018 season.
As a McLaren fan im hoping that the woes they are experiencing end before testing is over. The car looks good and with Fernando Alonso, at the wheel anything is possible this season. I am confident that the team will have all the reliability issues resolved by the time the season kicks of in Australia later this month.
Source skyf1 
Check out the latest articles here